| | |
| --- | --- |
| CCD Sensor | |
| Resolution | |
| Effective Number of pixels | |
| Day/Night | |
| Horizontal Resolution | 1080P/30、25,1080i/60、50,720p/60、50 |
| Autofocus | |
| SD | |
| Lens | 20×optical zoom,f=4.7mm(wide)-94.0mm(tele),F1.6-F3.5 |
| Digital zoom | 12×(120x with optical zoom) |
| Horizontal angle of view | 55.4° (wide)to 2.9° (tele) |
| Minimum object distance | 10 mm (wide) to 1000 mm (tele) |
| Min.illumination | |
| Wide dynamic | On/Off |
| S/N ratio | |
| Electronic shutter | 1/1 to 1/10,000 s, 22 steps |
| White balance | Auto, Indoor, Outdoor, One-push, Manua |
| Gain | Auto/Manual (-3 to 28 dB, 16 steps) |
1.Surgical video teaching
Haokangda Digital Oral Imaging Teaching System perfectly combines the surgical-level dental operating LED lamp
with the medical-level high-definition camera and uses the SDI-HDMI high-definition digital transmission line to
transmit the real-time audio and video of the surgery to the big screen. Not only does it solve the traditional students'
problem of not being able to hear or see clearly, but also completely eliminates the extreme embarrassment of the
patient being watched by everyone, making the teaching efficient and smooth, providing better service support for
training dentists and greatly satisfying the needs of teaching and meetings.
2.
Remote Diagnosis
HaoKangDa Digital Oral Imaging Teaching
System realizes remote treatment and provide
the best service for the patients through the
digital network server.
3.
Microsurgery
Through the training system, doctors can observe the
HD video to make the refinement operation, effectively
improve the body posture of treatment, reduce the risk of
occupational disease.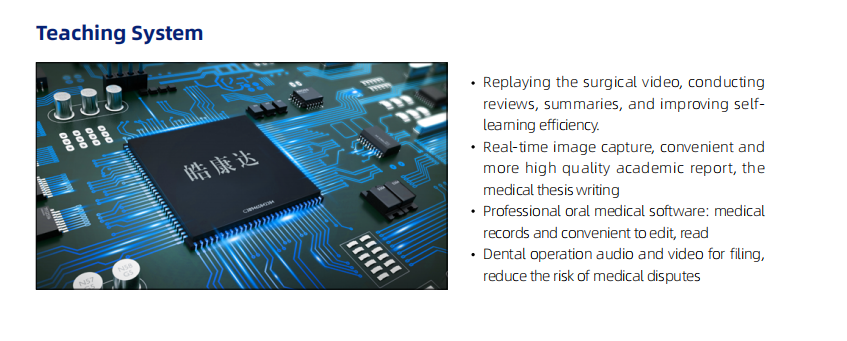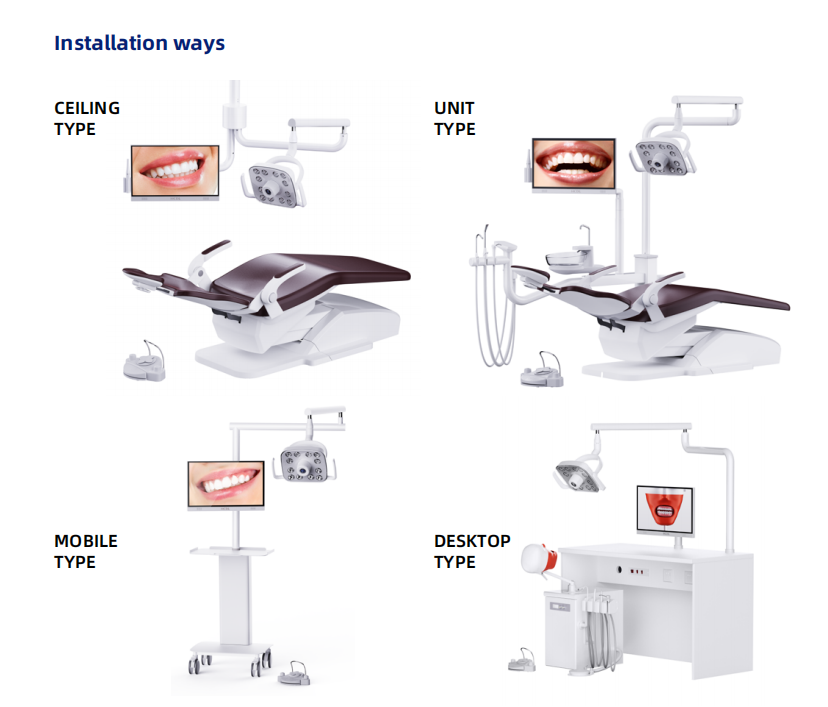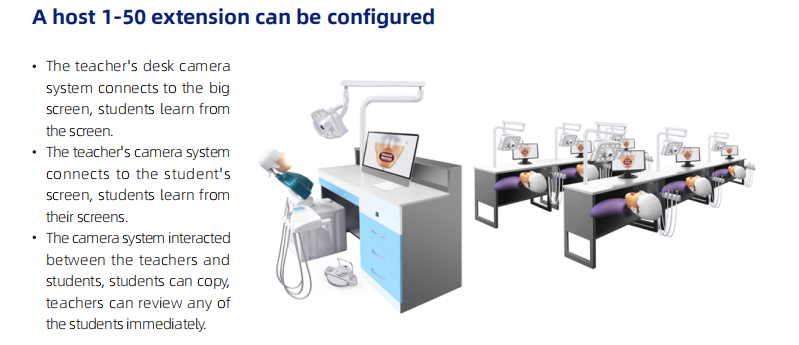 Product consultation
*Note: Please be sure to fill in the information accurately and keep the communication open, we will get in touch with you as soon as possible